Upcoming Events
---
October 2021
Bottle Your Own Wine
11:00 AM to 5:00 PM
Sat, Oct 23, 2021 - Sun, Oct 31, 2021
Venue:
7280 Fairplay Rd, Somerset CA 95684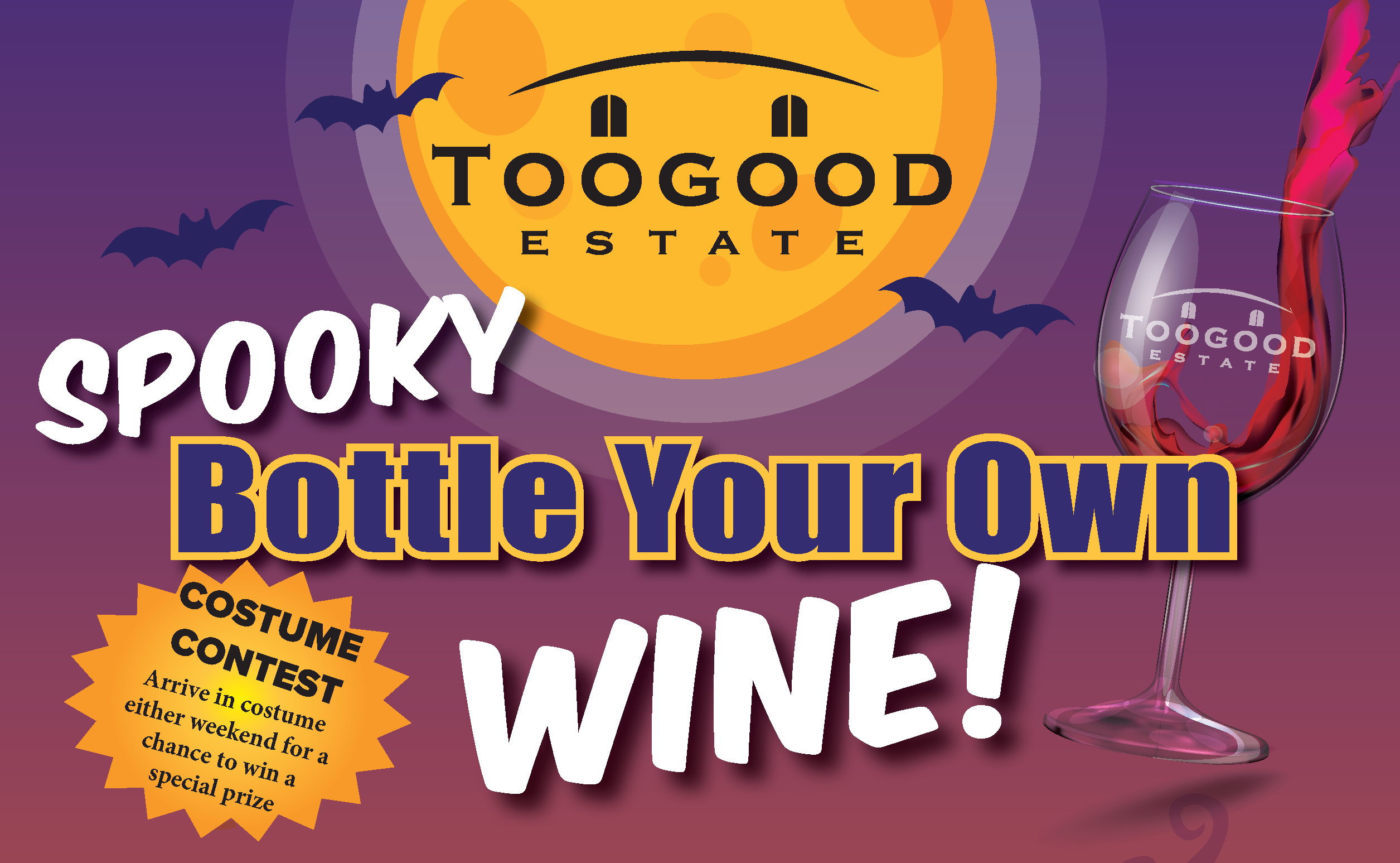 Join The Toogood staff for one of the wildest and most wonderful events you will ever attend – This is your day to be a winemaker! A true hands-on experience bottling some truly magnificent wines! With only three barrels of each of the following wines we did not meet the mobile bottling line minimums – So this is your chance to do the bottling yourself. Have a blast and save a "bunch of bucks".
Featured Ulta Premium Wines:
Fairplay Malbec
Cappelli Ranch Zinfandel
Herbert Vineyard Syrah
"Smack Bang Boom"
We provide all the supplies: Wine bottles, corks, foils, labels and cartons. You provide the enthusiasm, energy and your wine making talent.
Only $9.99/Bottle* Mix and Match a case
Dates:
Saturday, October 23rd & Sunday, October 24th
Saturday, October 30th & Sunday, October 31st

Time: 11am – 5pm
Cost: $9.99 per bottle* mix and match a case
Venue: Toogood Estate Winery, 7280 Fair play Rd., Fair Play, CA 95684
November 2021
Private Port Tastings
11:30 AM to 3:30 PM
Sun, Nov 7, 2021 - Sun, Nov 28, 2021
Venue:
7280 Fairplay Rd, Somerset CA 95684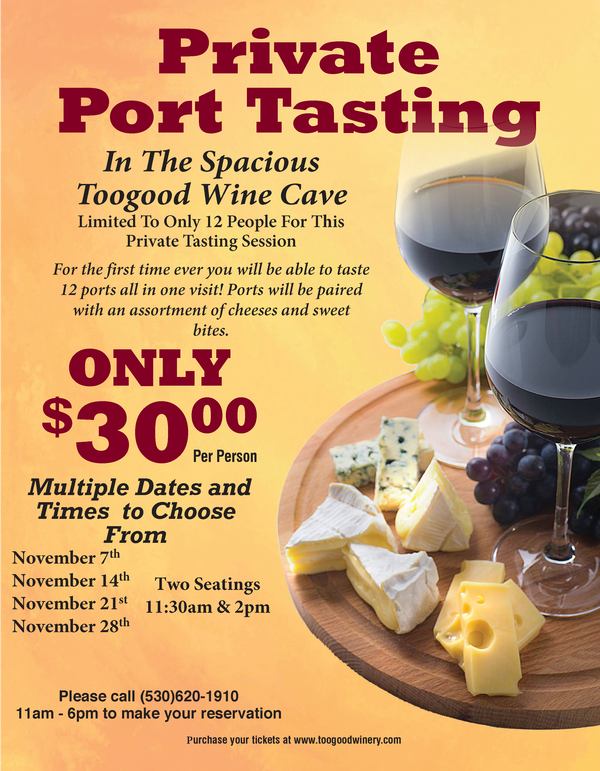 We are excited to announce more always popular Private Port Tasting dates!
These are sell out tastings…Reserve a spot for one of our private port tastings we will be holding BACK IN THE TOOGOOD WINE CAVE!! For the first time ever you will be able to taste 12 ports all in one visit! Ports will be paired with an assortment of cheeses and sweet bites. This tasting will be limited to only 12 people for each date. See dates to choose from, with two tastings at 11:30 am & 2pm.
Only $30.00 per person
Multiple Dates and Times to Choose From: