Upcoming Events
---
June 2022
Toogood Cornhole Day
11:00 AM to 5:00 PM
Sat, Jun 4, 2022
Venue:
7280 Fairplay Rd, Somerset CA 95684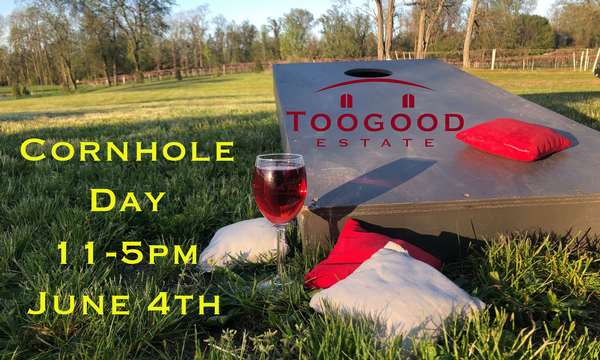 This is a 4 game round robin into a single elimination playoff bracket. Teams will be paired day of event. 80% Cash Payout to top 3 teams. Bring your own bags, or bags can be borrowed from event director day of.
Plan to arrive by 11am to checkin - games will begin at noon. Download Scoreholio App (bracket app) to expedite check in process! Food, wine, and non alcoholic drinks will be offered for sale. No outside food or drink permitted.
Burgers and Barbera
11:00 AM to 3:00 PM
Sat, Jun 11, 2022 - Sun, Jun 19, 2022
Venue:
7280 Fairplay Rd. Somerset, CA 95684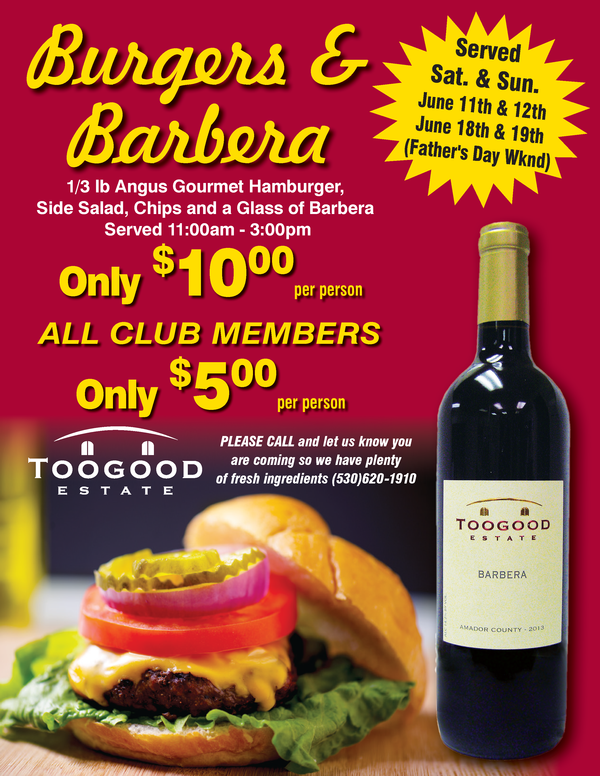 Our Popular Burgers and Barbera BBQ is back for two weekends in June!
1/3 lb Angus Gourmet Hamburger, side salad, chips and garnish served 11am to 3:00pm
Only $10.00 per person, All Club Members only $5.00, includes a glass of Barbera with special pricing options available on cases.
Please call and let us know you are coming so we can have plenty of fresh ingredients at (530) 620-1910
**This event does not require a ticket, however please let us know you are coming!**