Port Pony Stand/Full Keg Package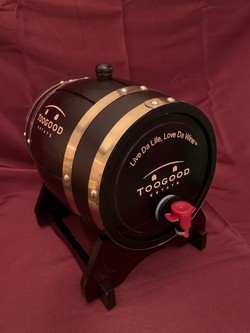 Get a wonderful custom Toogood Estate Winery Port Pony keg filled with your favorite port!
Includes:
- 4 piece stand
- 2 piece barrel
- 1 Gallon Bag of Port
Please Specify which port you would like:
- 8 Year Tawny
- Angelica
- Black Muscat
- Petite Sirah
- Orange Muscat
Product Reviews
Cat
(Apr 29, 2021 at 9:13 PM)
The only rough part about this is deciding which Port to get in the keg. Last year we got Angelica: dark and full-bodied with chocolate and berry tones. This year we got Tawny: brighter and a bit more caramelly. Always delicious and great for Ann after dinner treat.